Adamstown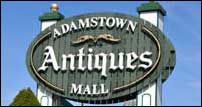 When it comes to antiquing, one of the most popular Lancaster PA attractions is Antiques Capital, USA, a small town encased by unique antique shops and flea markets that boast over 5,000 Antique Dealers. Situated in the heart of scenic Pennsylvania Dutch Country, the small village of Adamstown is making a big name for itself in the world of antiques and flea markets. Antique dealers and collectors alike have succumbed to the charms of Adamstown. Here you can spend endless days antique shopping through all the fantastic antique stores and markets.
Shupp's Grove is a beautiful outdoor antiques & collectibles market and is known as "the Picker's market, where REAL DEALS still happen." We have been in operation since 1962, supporting American small businesses and celebrating a rich history of quality goods. 607 Willow St. Reinhold's, PA 17569
Strasburg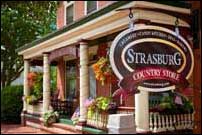 What started in 1985 as the Strasburg Creamery has now grown into the Strasburg Shoppes at Center Square. With recent developments, we are pleased to offer our new Winery, Bakery and Candy Kitchen. In addition, we are continuing to create more shops and attractions at Center Square. With this expansion, the Strasburg Shoppes have quickly become your one-stop destination to Eat, Shop and Stay.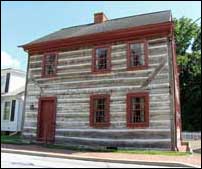 Strasburg is a borough in Lancaster County, Pennsylvania, United States. It developed as a linear village along the Great Conestoga Road, stretching about two miles along path later known as the Strasburg Road.[2] The population was 2,800 at the 2000 census. The town was named by its early settlers in memory of the city in Alsace from which they had come. The town is often called "Train Town USA" because of the many railroad attractions in and around town, including the Strasburg Rail Road and the Railroad Museum of Pennsylvania.
Visitors come from far and wide to ride the Strasburg Railroad, one of the premier Lancaster PA attractions. Whether you're looking for a weekend getaway, a full day packed with activities, or just about an hour's worth of wholesome fun, Strasburg Rail Road has your ticket. Rt. 741 East, Strasburg, Lancaster County, PA, ph. 717-687-7522.
Intercourse
The Village stands as a clear reminder of our traditional American heritage as people live by a simpler way of life.
Although Kitchen Kettle Village boasts 42 shops, 2 restaurants and 17 lodging rooms, like most homes in Lancaster County, the hub of activity around here is our family-run kitchen. 3529 Old Philadelphia Pike Intercourse, PA 17534
Lititz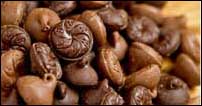 Wilbur was and still is noted for its fine quality Chocolate Coatings. The manufacturing plants currently produce over 240 million pounds of chocolate products, and other various food ingredients each year.
48 North Broad Street
Lititz, PA 17543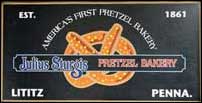 The Julius Sturgis Pretzel Bakery is located in historic Lititz, Pennsylvania in the middle of beautiful Pennsylvania Dutch Country. Visitors can tour the original pretzel bakery, get a hands-on lesson in pretzel twisting, observe our bakers twisting sourdough soft pretzels by hand, and shop for delicious treats and souvenirs in our bakery store.
219 East Main Street (Route 772), Lititz, PA 17543
717 626-4354
In the heart of the Pennsylvania Dutch country, quietly secured on 22 acres of natural woodland, you will find the home of the Speedwell Wolves. For over 20 years the Darlington Family has offered refuge to Wolves who have found themselves without a place in the natural world. It has been over a hundred years since the last wild Wolf was known to exist in Pennsylvania.
465 Speedwell Forge Rd. | Lititz, Pa. 17543
Bird-in-Hand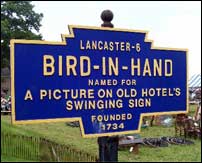 The earliest settlers of what was to become Bird-in-Hand were Quakers and Swiss Mennonites. James Smith was the first of the Quakers known to have settled in the area, arriving by the year 1715. William and Dorothy McNabb were pioneer landowners and the owners of the original Bird-in-Hand Hotel. The Quakers built a meetinghouse and two-story academy, which stands today, next to the present day Bird-in-Hand fire company.
Conveniently located between Reading and Lancaster, with easy access to the major metropolitan areas in the northeast, Northern Lancaster County has unparalleled historical roots, a rich architectural fabric, and incredible diversity. The historic Ephrata Cloister, the Ephrata Performing Arts Center, the New Main Theatre, and the Eicher Arts Center are just some of the cultural gems in our region that distinguish the Northern Lancaster County from anywhere else in the country. Add a wealth of restaurants, bed and breakfasts, hotels, cultural attractions, and shopping to that list, and visitors and residents will quickly discover that Northern Lancaster County is the hidden jewel of our region.
Hershey
The town of Hershey is home to The Hershey Company, which makes the well-known Hershey Bar and Hershey's Kisses and is the parent company of the H. B. Reese Candy Company, manufacturer of Reese's Peanut Butter Cups. Hershey's Chocolate World features the factory store and virtual tour ride of The Hershey Company.