Looking for the best places to eat in Lancaster County? Find the perfect restaurant here. Whether you are looking for a traditional Pennsylvania Dutch meal, a sushi restaurant, or anything in between, Lancaster's thriving food scene has a lot to offer.
Breakfast
While many inns offer breakfast included, if you're on the go grabbing breakfast out might be the best thing for your schedule. If you're looking for a great place to find a hot breakfast, check out some of these top notch choices.
– Grand Central Bagel Cafe: They're more than just bagels. Visit this cafe in Centerville for delicious breakfast sandwiches and much more.
– Oregon Dairy Restaurant: Featuring all of the traditional foods made with just plain goodness, you can order off the menu at this family restaurant or enjoy the hot breakfast buffet. Located in Lititz, Oregon Dairy is just a short drive from many of the nearby small towns.
Lunch
When you're enjoying your stay in Pennsylvania Dutch country, the last thing you need to worry about is where you'll eat lunch! These are some local favorites from all over the county that you can easily plan into your day.
– Souvlaki Boys: A quaint Greek restaurant located in downtown Lancaster, they also run one of the area's most beloved food trucks! They're dedicated to bringing the streets of Lancaster some favorite Mediterranean foods and you can find them on the web for the current location of their food truck.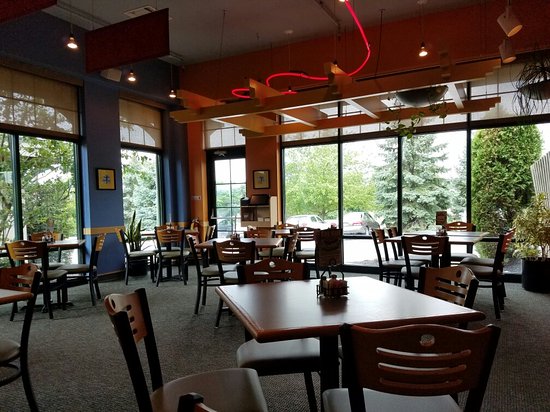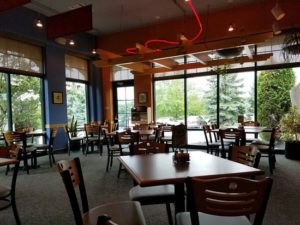 – Isaac's Famous Grilled Sandwiches: Hearty and delicious best describe the sandwiches, soups, deli salads, and other fare served by this small regional chain. The best part? Isaac's has multiple locations so you can find one close by in nearly any part of the Lancaster County area.
­- UnCommon Pizza: Ask a local what their favorite pizza shop is and you'll most likely hear UnCommon pizza! Known for some of the best pizza around, UnCommon Pizza is centrally located in Lititz.
Dinner
Top off a full day of taking in the attractions near Lancaster by finding the ideal restaurant for dinner. A great dinner is the perfect way to decompress after a long day, recharge for an evening on the town, or just relax with the family.
– Ciro's: Touting an old-world menu with modern flair, this Italian bistro brings together an upscale atmosphere and the warm, old fashioned flavors we all love. Centrally located near the village of East Petersburg, Ciro's makes a great meet-up spot for coworkers and friends.
– TJ Rockwell's: With locations in Elizabethtown and Mechanicsburg, this tavern offers hearty American fare paired with a distinctive selection of microbrews.
– Blue Pacific Sushi & Grill: Hungry for sushi or other seafood? Blue Pacific is the local favorite. Close to the city of Lancaster, it's also just a short drive from many outlying areas.
– Kyma: Boasting a unique atmosphere, and extensive menu, and great prices, Kyma is a great choice to stop in for dinner if you're near Denver, Pa.
Nightcap
Ending the day on the right note is essential to the perfect vacation experience. If you're looking for some local nightlife to top off your day, these are some of the local favorites.
– Federal Taphouse: Located in the heart of downtown Lancaster, this trendy bar draws a crowd most evenings.
– Aussie & the Fox: Blending a modern Australian flair an classic elements, this family owned restaurant and bar offers an eclectic beer list and menu to suit many different palates.
– Johnny's Bar & Steakhouse: This is the perfect place to relax after a busy week. While the food is a big draw, the atmosphere makes you never want to leave!
Looking for more suggestions or some other alternatives near where you are staying? Check with your innkeeper! The innkeepers who are part of the Lancaster County Bed and Breakfast Inns Association are a great resource for when you need local food and attraction information.