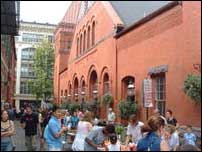 Lancaster's First Fridays are an exhilarating celebration of the arts! Every month, without exception, we showcase the arts in downtown Lancaster. Walk around and explore our 70+ arts venues.
Offering a diverse array of artistic styles on Lancaster's Gallery Row.
The Demuth Foundation's mission is to promote the appreciation and awareness of the visual arts in Lancaster. The Demuth Foundation works to preserve the legacy of Charles Demuth and his groundbreaking art, support current local and regional artists, and inspire a new generation of creatives. This is accomplished through unique exhibitions and engaging educational programs to serve a diverse community.
Founded in 1936, the Lancaster County Art Association is the County's oldest arts organization offering support for the visual arts through exhibition opportunities for artists as well as art classes, workshops, special programs, and opportunities for the community to see the work of local artists and artists from outside of Lancaster County in special exhibits.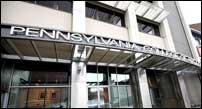 Pennsylvania College of Art & Design's Bachelor of Fine Arts program is attracting aspiring professional artists who want to study in an urban environment, and within a community that actively supports the arts.
Our countryside and diverse culture provides abundant inspiration for our premier local and regional, artists.
In 1992, Freiman opened his first Art Gallery in the town of Intercourse, PA. He soon began attracting a wide clientele with original and printed works.
Walking into her Lancaster gallery on Prince Street is like walking into an enchanted world of color.