Quilting in Lancaster County is a work of art. Quilting traditions and skills of the Mennonite and Amish have been handed down through the generations. Fabric for quilting is readily available in many shops throughout the county.
Lancaster County has been a favorite shopping site for many quilters year after year. Mennonite and Amish quilts are sought after by serous quilters all over the world. The variety of fabrics available is abundant. Many shops are small business properties and the incredible low prices are several reasons why quilters keep coming back to Lancaster to purchase their supplies.
Below is a list of the larger shops where fabric is available: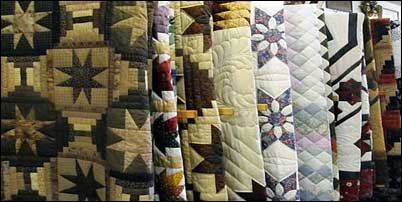 Burkholder Fabrics
2155 W. Route 897
Denver Pa 17517
717-336-6715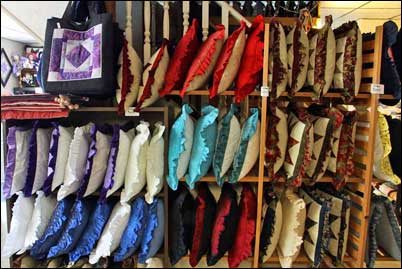 Old Country Store
3510 Old Philadelphia Pike
Intercourse, PA 17534
Dutchland Quilt Patch
2851 Lincoln Hwy. East
Ronks, Pa 17572
Country Lane Amish Quilts
221 South Groffdale Road
Leola, PA 17540
717-656-8476
Weaver's Fabrics
108 W. Brubaker Valley Road
Lititz, PA 17543
717-627-1724
Gehman's Country Fabrics
540 Union Rd
Lebanon, PA  17046
717-865-3575
Riehl's Country Quilts
247 E Eby Rd
Leola, PA 17540
717-656-0697
Zook's Fabric Store
3535 Old Philadelphia Pike
Intercourse, Pa 17534
Feel free to view Quilting Shops in Lancaster County PA in our Google Maps.