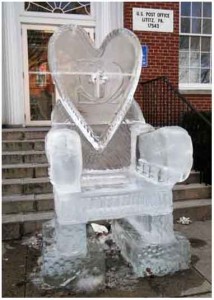 If the Valentine's Day holiday has snuck up on you again this year, never fear! Even though it might be too late to get reservations at your favorite restaurant or book a ski getaway at a mountain lodge, there's still plenty to do right here in Lancaster County–and you don't even need to book ahead.
Since you can still surprise that special someone on the spur of the moment, there's no stress to get your plans in order. We're here with Valentine's Day ideas that will suit just about anyone. Plus, for all the single folks, you can still enjoy many of these great events on your own or with friends.
Still not sure what you should plan for your Valentine's Day getaway? Check with your hosts from the Lancaster County Bed and Breakfast Inns Association for more information about love-filled local attractions.